"What's your main objective? What would you like to achieve from your overall marketing strategy?"
"Sales"
There's often two narratives when it comes to discussing marketing with some clients. Either, 
It's a case of throwing all of the marketing budget at a strategy, in hope that things will work when they haven't previously.


They realise there's a need for a marketing strategy and to spend money but will ask how much to spend or will spend the bare minimum expecting to see results instantly. 
I'm not judging! You're looking for guidance and that's exactly why you should trust your marketing professional. Here's my observations and advice on why you should focus on both organic and paid marketing. 
Patience is a Virtue
Paid advertising can be amazing, it can boost conversions, sales, enquiries etc. 
What if you're not seeing any of these things though? 
Surely, it's the fault of the advertising right? It's not working and you're spending a fortune. Well, I'm afraid, you're wrong. 
More often than not, it will be down to user experience. It's really not a case of one size fits all when it comes to advertising. It could be a case of:
Changing your ad copy, imagery and tone. What has worked previously? Does your audience respond better to direct actions that get straight to the point or does it take longer for them to convert?


Test your landing pages! Think about where your call to action is on your page, look at heat maps and at your goal conversions on Google Analytics. Do users actually submit conversions organically? If the answer is no, then you need to go back to the drawing board.


Your competitors are doing it better. It's fine to look to them for inspiration and although imitation is the biggest form of flattery, it won't help you to stand out. Look at what you're offering and simply ask yourself: why is it better? 
Marketing can be a waiting game, even when it comes to advertising. Your industry can also have an impact, for example on average it can take up to three months for a consumer to buy a car. If your business is present online for every step of the journey and you're helpful then you may just win over that consumer. 
Don't expect it to happen overnight though. Testing will always be your biggest asset and although it's a case of trial and error, don't move the goalposts too soon. 
Make That Horse Drink
You're spending a lot of money on your advertising; both social and Google Ads. You're seeing a high click through rate and your engagement rate is pretty decent, your quality score is high and your cost per click is pretty low. So, why is your bounce rate high and why have you had zero conversions, no enquiries and no sales over the past three months?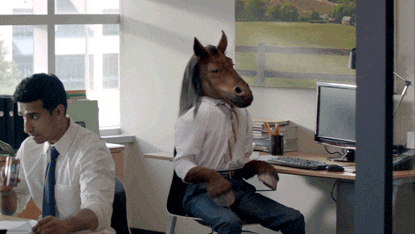 Think about your organic strategy: 
Your landing page is crap. 
Your goal conversions are not set up correctly. 
You have far too many goal conversions set up on Google Analytics. 
Your call to action isn't in the right place. 
Your user experience is terrible. 
It could be any or perhaps, even all of the above. Think about it, if you click onto a site but you have no clue how to get to what you're looking for or it's impossible to buy something or submit an enquiry, you leave the page right? 
Focus on Organic Marketing First
Paid Media is a treasure trove when it comes to converting new customers. Just look at Sophie's blog on Microsoft Advertising to see how you may be missing out. 
If you start without your site being optimised and user friendly though, it can have the opposite effect. Potentially even harmful to your brand. Plus there will always be a competitor who are doing their organic marketing strategy better. Who will lap up your potential customers with ease.
Get your organic efforts right first.  Remember nothing is ever final, you can change landing pages after analysis. Learn from what your users want and what they expect. 
Whether your site is brand spanking new or has been around since Yahoo was the preferred search engine of choice. Ask the experts to analyse your site, what works and what doesn't? Make your landing pages strong! Don't just make them look great – think about SEO optimisation, page speed and if your customer will convert. 
Paid social and Google Ad experts can lead the horse to water no problem. You want that horse to drink all day long? Speak to me about your strategy by contacting Victress. 
Lee Reavill is an SEO & Digital Marketing Specialist and Founder of Plenty Digital. He has over ten years of experience in all aspects of digital marketing working both in-house and agency side. He's a partner of Victress Digital and a go-to for all things keyword related.